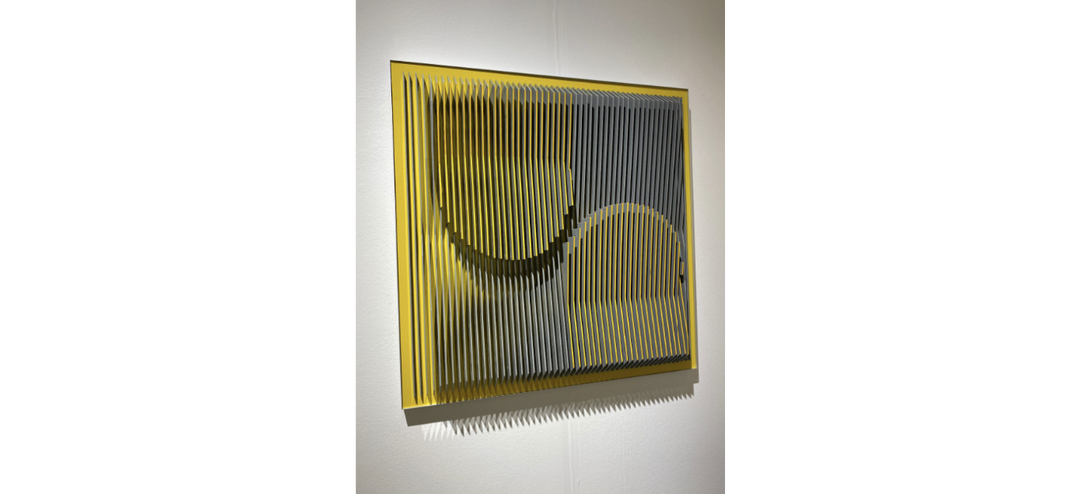 Cicardan by J. Margulis
Cicardan
Plexi Sheets, Aluminum Composite, Acrylic Paint
76 x 76 x 8 cm.
About the Artist: J. Margulis
José Margulis is a contemporary Venezuelan artist whose work explores the boundaries between two-dimensional and three-dimensional space. Using photographs, digital printing, and acrylic sheets, Margulis creates illusionistic pieces in which volume, space, and light seem to shift before your eyes. "I treat my three-dimensional pieces as light traps or secret planes in which, by controlling the placement of their components, I can create intriguing 3D containers," he explained. "Their designs are fully revealed when applying or pouring light over them. In a way, light becomes the ink that unveils the design following a 3D template."
Free Insured Domestic Overnight FedEx Shipping is included in the price listed. 
We ship internationally. International customers are responsible for the cost of shipping along with the custom taxes and/or duties of the receiving country.
Products are usually delivered in 1-2 Business days.