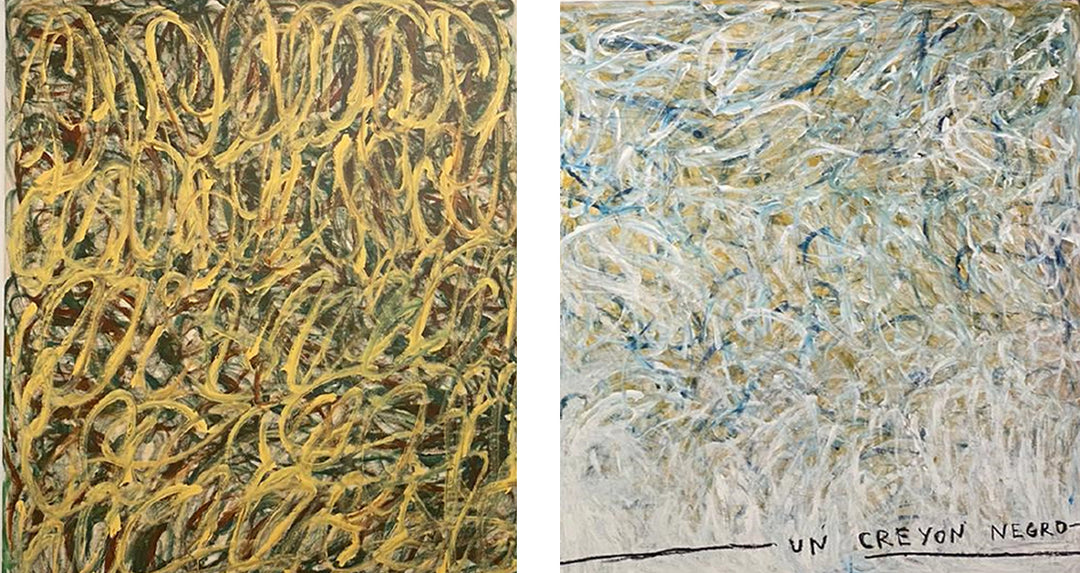 Un creyón negro white / Un Creyón negro color by Alexander Mignot
Regular price
$27,000.00
/
Un creyón negro white / Un Creyón negro color
Mix Media on Canvas
194 x 230 cm.
About the Artist: Alexander Mignot
Half French, half Venezuelan, Alexander Mignot grew up on the island of Margarita in Venezuela, surrounded by the Caribbean Sea and surfing daily. Connected to his great passion, he decided to live on a sailboat with his faithful four-legged friend, Kaya. For seven years, they sailed the seas in search of waves around the world. When necessary, he would find work in construction on the islands of the Caribbean. He would never have stopped traveling without his "Sea Girl" sinking, leaving Mignot with no belongings or place to live. So, he decided to move to Europe to start a new chapter in his life.
Free Insured Domestic Overnight FedEx Shipping is included in the price listed. 
We ship internationally. International customers are responsible for the cost of shipping along with the custom taxes and/or duties of the receiving country.
Products are usually delivered in 1-2 Business days.